Losani Homes 'Pronto On Demand' Eliminates The Guess-Work In New Home Purchasing By Offering A Guaranteed Closing Date And Price
---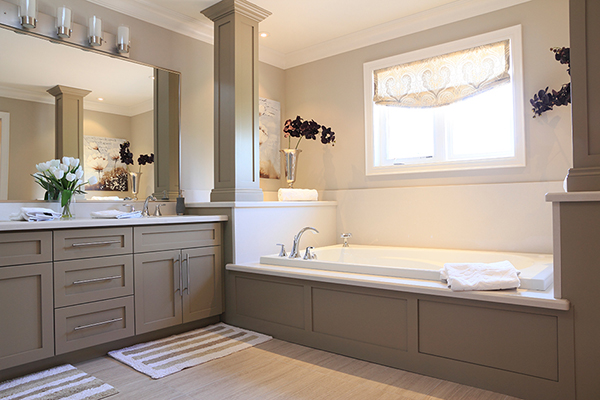 2015-07-19
The most exciting part of purchasing a new home is finding just the 'right' place for you and your family. The most frustrating part is the uncertainty of pricing and the what-seems-like forever wait to move in. Losani Homes recognized this and has introduced its new and innovative 'Pronto on Demand' program which eliminates any frustration and allows you to "enjoy the process" of new home buying, with move-in dates as soon as just 30 days.
"We began to think and observe how people go about the process in purchasing major lifestyle items, and we noticed they want to touch, feel and experience the product before making the buying decision," said Fred Losani, Chief Executive Office of Losani Homes. "People test-drive cars, they touch, feel and experience smart-phones or televisions, they lie on matrasses or sit on furniture, so why shouldn't they be able to fully experience, in person and in real life, the biggest investment they will ever make? Losani Homes Pronto on Demand program allows them to do exactly that - to touch, feel, experience and walk-through their actual homes before making their final home-buying decision."
The Pronto on Demand program applies to approximately a third of its fine quality single family, townhomes and semi's in its outstanding new home communities located in Ancaster, Beamsville, Binbrook, Collingwood, Hamilton, Kitchener and Stoney Creek.
Homes included in the Pronto Program are about 30% constructed, or in some cases 100% complete, allowing prospective purchasers to walk the home prior to purchasing and imagine their individual customization of finishes. Depending upon the status of construction of the homes they select, they can then move into the homes in 30, 60 or 90 days.
"Pronto on Demand is a game-changer in new home purchasing," said Losani. "With homes nearing completion at purchase, there is no longer any wait for building permits or the other obstructions or delays buyers of new homes sometimes experience. The closing date and the price are both guaranteed, which are always the main concerns when purchasing a newly constructed home. Pronto On Demand allows you to focus on the more enjoyable aspects of choosing interior finishes and custom designing your new home. Simply put, it eliminates the main uncertainties in new home purchasing."
To highlight this new and stress-free approach to new home purchasing. Losani Homes is producing the 'Pronto Portfolio of Homes', which will showcase all the available homes in the Pronto on Demand program available in the seven Losani Homes communities. This portfolio will be distributed through real estate brokerages, agents, lawyers, mortgage brokers and Losani Homes offices, with updates on available homes as required on a regular basis.
Pronto On Demand is the latest new and innovative program being offered by Losani Homes, one of the most trusted and respected developers in the real estate industry, who pride themselves in their 'thinking like a customer' approach to new home purchasing.
Proud of their family owned and operated heritage over the past 40 years, Losani Homes has earned more awards over the last decade than any other builder in the many areas in which it operates. Recognized for innovative design, quality of finishes and superior customer service, Losani Homes has never wavered from its original traditional values of creative home building and ultimate customer satisfaction.
---
---