Losani Homes Embraces Accessible Design At Central Park In Hamilton
---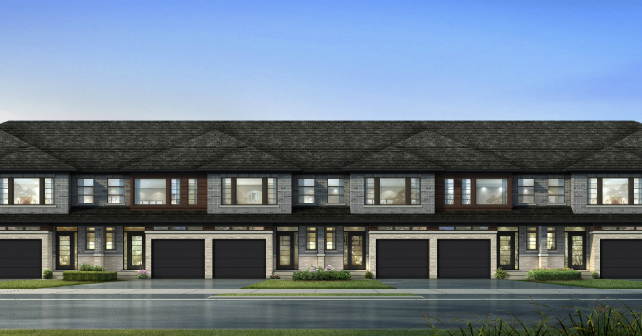 2016-11-28
A decade ago, accessible design was an afterthought in the new home industry. Those in need of accessibility features were forced into expensive upgrades and time consuming retrofit projects. At Central Park in Hamilton, Losani Homes is changing that way of thinking. The designing stages are being reimagined to accommodate the necessity of accessibility features.
"At Central Park, we are committed to working one on one with each home purchaser with special mobility needs to ensure that the home meets all their accessibility requirements. In fact, we have completed 20 customized accessible homes for customers with unique needs," says Fred Losani, CEO of Losani Homes.
No matter what type of accessibility feature you require, Losani Homes will work with you to make your new home meet your lifestyle needs and be as comfortable as possible. There are two-storey and three-storey homes at Central Park, so if you need an elevator, Losani can make it happen. Even if you foresee yourself or a family member requiring an elevator, the rough-in can be included in the plans so that you can install an elevator in the future.
Other aspects of the community are also designed to be fully accessible. The five-acre Eco-Trail Promenade, which stretches 1,100 feet across the entire width of Central Park, will feature paved trails for wheelchairs, baby strollers, and bike clubs. The Promenade will also give you direct access to the 10 km East Mountain Trail Loop.
In addition to the Eco-Trail Promenade, Central Park is nestled next to the 193-acre Eramosa Karst Conservation Area, which is protected greenspace. It's always nice to know that your new home will neighbour natural landscape that isn't going anywhere!
Located between Highland Road West and Rymal Road East, Central Park is within walking distance of established retail, a Super Centre, a SilverCity theatre, restaurants, and schools. Also, Highways 403 and the QEW are easily accessible, as well as the Lincoln M. Alexander and Red Hill Valley Parkways.
Losani recently opened Park Avenue, the first phase of the master-planned Central Park community. Park Avenue features freehold townhomes inspired by the architecture of New York's Greenwich Village, as well as detached homes on lots ranging from 33' to 55'.
The second neighbourhood, Madison, is scheduled to open early 2017. Madison will feature three-storey back-to-back townhomes, three-storey urban townhomes and 2-storey townhomes. Other future neighbourhoods of Central park include: Soho, which will feature a mid-rise condo with clubhouse style amenities, and Midtown, a collection of mid-rise condo units and urban townhomes.
To receive priority access to Madison early next year, Register Now! Losani Homes is known for their boutique style of community openings, making your purchasing experience as comfortable and informative as possible.
With the success of Park Avenue, Madison will surely offer something for everyone! Prices start in the low $300,000s.
---
---