Losani Homes Adds Business 360 Award to Successful 2017
---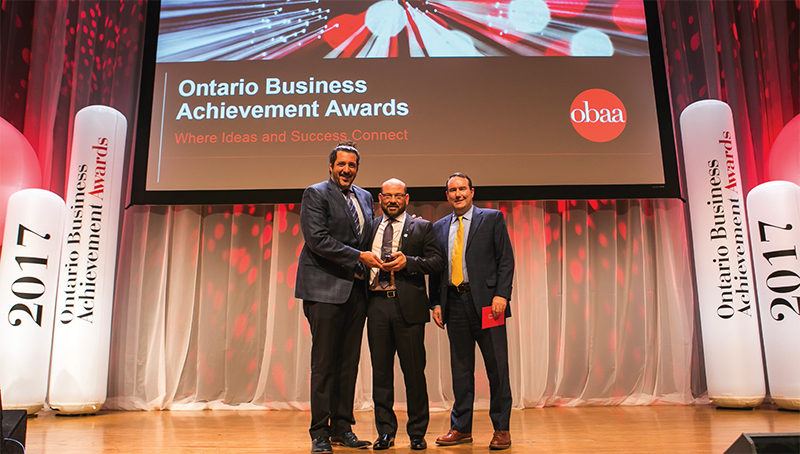 2018-01-06
Losani Homes has won the Ontario Chamber of Commerce Business 360 Award. Presented to the Losani team at the recent Ontario Business Achievement Awards ceremony, this distinction recognizes a smallor medium-sized enterprise that exemplifies forward-thinking in all aspects of business.
"We are grateful to receive this recognition," says Losani Homes CEO Fred Losani. "For over 40 years, our company has operated with one eye on the present and another on the future in order to learn, grow and change with the evolving demands of our customers and the new home and land development industry. This formula has been highlysuccessful for us, and we are humbled to be recognized for our approach to business."
Losani Homes' 2017 accomplishments also include receiving a Gold Award for Building Community Spirit at The National Sales & Marketing Awards; Building Industry and Land Development Association's Stephen Dupuis Humanitarian of the Year Award for the Losani Family Foundation; three Ontario Home Builders' Association Awards of Distinction for its Central Park community in Hamilton; the Hamilton Chamber of Commerce Outstanding Business Achievement Award; the Hamilton Consumer's Choice Award for Top Home Builder; and was given Platinum status as one of Canada's Best Managed Companies.
The Stoney Creek, Ont.-based company was also presented in 2017 with 10 of the 2016 Hamilton-Halton Home Builders' Association Awards, including Project of the Year for its masterplanned Central Park community, recognizing the highest levels of achievement in the areas of building, design, promotion and marketing. In addition, Fred Losani was an Ontario finalist in the 2017 EY Entrepreneur of the Year awards.
Family-owned Losani Homes is Hamilton's most awarded home builder and a major force in Southwestern Ontario's real estate market, providing innovative design, industry-leading standards, superb quality finishes and exemplary customer service. The Losani Family Foundation was established to raise the quality of life for people in need, especially children, both here and abroad.
"At Losani Homes, we will continue to create impactful communities in Southwestern Ontario," Fred Losani says, "as well as making the world a better place through our Foundation."
---
---