Hamilton's Central Park
---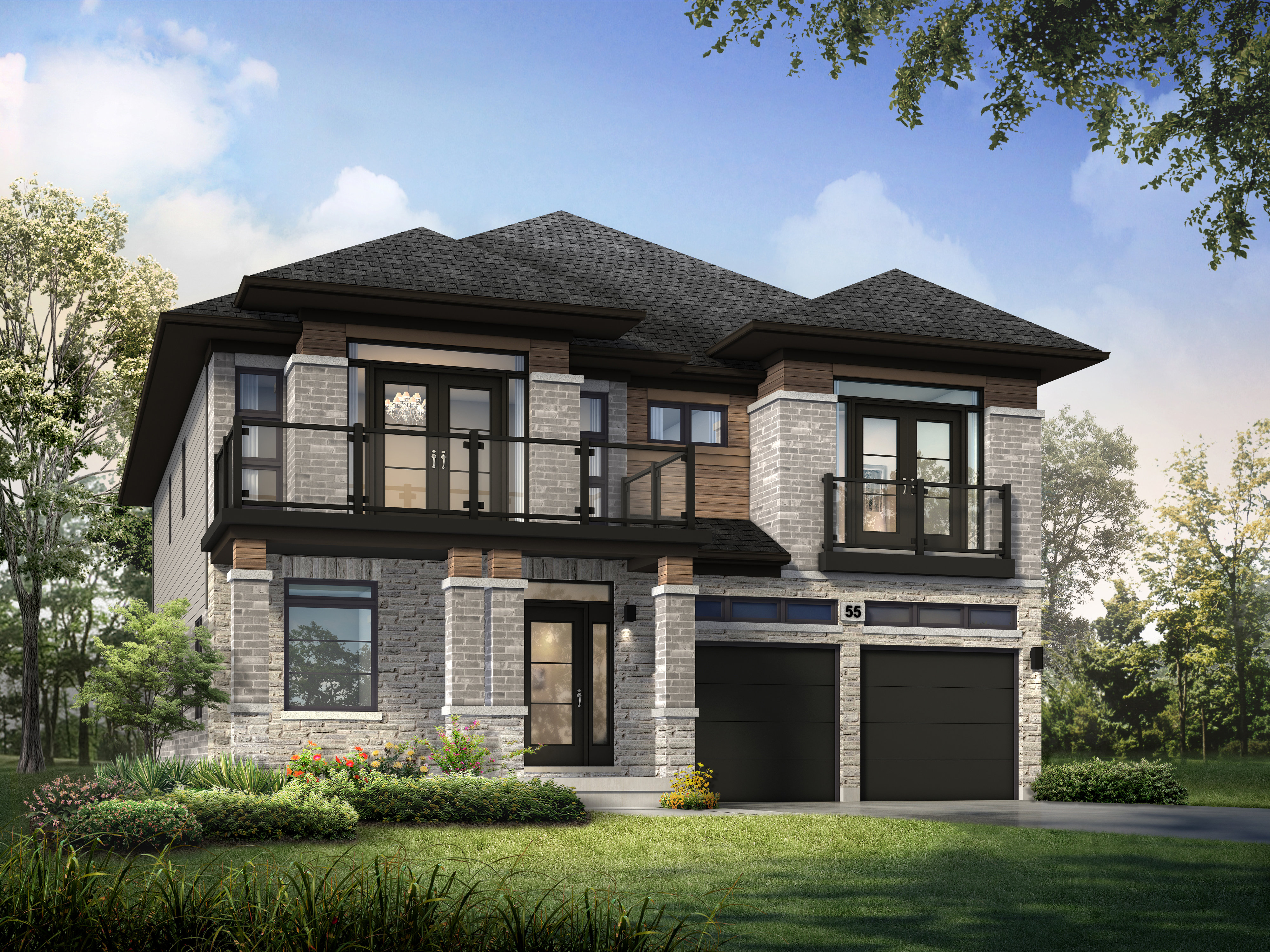 2016-09-30
Imagine being part of one of four distinct, character-filled neighbourhoods in one of Ontario's most sought-after residential markets. Imagine having a beautiful 5-acre park right in your backyard where your family can spend quality time together. Imagine strolling along the desirable eco-trail promenade that connects you to the lush Eramosa Karst Conservation Area. Imagine skipping stones in your neighbourhood 5-acre pond watching nature unfold. This is Central Park on the Hamilton Mountain, soon to be the largest and most innovative master-planned community in the country.
Fred Losani, CEO, had a vision for Central Park from the moment he first walked the land. With almost 200 acres of protected Eramosa Karst Conservation Area right next door, this property had the scale, and the green grandeur of its New York namesake. Losani designed a grand Central Park with naturalized landscaping for people to play or just relax in the sun, with iconic features inspired by Central Park, New York such as the iconic Umpire Rock, The Carousel Trellis and the Ladies Pavilion. Central Park has a park at its heart, providing a unique character-filled community that is more walkable, more welcoming and more unified than any other new home destination.
Releasing this fall is Park Avenue, the first neighbourhood in Central Park. Park Avenue is right next door to the beautiful protected conservation lands of the Eramosa Karst. Featuring modern freehold townhomes and detached homes on 33-50' lots makes Park Avenue a desirable neighbourhood within the community. Following Park Avenue is: Madison, offering 3-storey urban towns; Midtown, featuring 2 mid-rise condominium buildings and urban towns; and Soho, featuring 6 mid-rise condominium buildings. Furthermore, throughout the development will be commercial space for daily use. There is something for everyone at Central Park!
Life at Central Park is a walk in the park, with modern amenities and conveniences right outside your front door. Premium education is within walking distance; your child can walk to school all the way through elementary and secondary school. Entertainment is a short distance away, and the Valley Park Recreation Centre and the Heritage Green Sports Complex are nearby, offering skating, soccer, basketball, and more. The new Upper Redhill Valley Parkway extension makes the location even more desirable. The Lincoln M. Alexander Parkway and the Red Hill Valley Parkway are moments away via the extension, providing quick access to the 403 and QEW. Commuting has never been easier from Hamilton Mountain.
Explore endless nature near Central Park. Local conservation areas, including the Devil's Punch Bowl Conservation Area, Felker's Falls Conservation Area, the neighbouring Eramosa Karst Conservation Area, and nearby Albion Falls, provide endless nature to explore. Whether on foot or bike, Central Park is the perfect place to call home with nature just outside your front door.
This is Central Park, where friends come together, life is enriched and roots grow deeper naturally. Don't miss your opportunity to be part of this ground-breaking community by Losani Homes. Losani Homes is celebrating its 40th Anniversary in 2016 and is recognized as one of Ontario's most innovative and respected builder of new quality homes.
For more information on Hamilton's Central Park and to receive VIP Access, Register Now at MyCentralPark.ca
---
---