Fred Losani Honoured As Italian Canadian Citizen Of The Year By The Sons Of Italy
---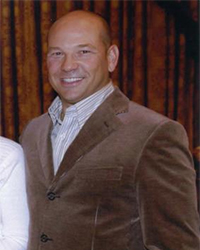 2013-06-05
Fred Losani is best known as the CEO of Losani Homes, Hamilton's most awarded home builder. With over 35 years of quality craftsmanship experience in Hamilton, Niagara, and Southwestern Ontario, this family business started by John Losani has grown steadily into one of the biggest in the region. Over the years they have accrued more than 100 various Home Builder Awards, have been acknowledged as one of Canada's 50 Best Managed Companies since 2007, and in 2012 received a Consumer's Choice Award for quality, service and value in the Hamilton region.
Under the leadership of Fred and his brother Lino, Losani Homes has not only grown to be a reputable builder, but has also embraced every opportunity to give back to the community by supporting numerous charitable programs. Making a positive impact on the lives of others is very important to Fred, and the entire Losani family. Every year, Losani Homes hosts Toy and Turkey drives which have raised millions of dollars for local charities. Losani Homes has also spearheaded fundraising initiates with friends to help McMaster Children's Hospital MRI Program and Neonatal Centre.
Fred has combined his passion for philanthropy, with a sense for adventure, to further benefit the community. He has made two separate ski expeditions to the North Pole and South Pole for the "Top of the World Charity" in support of local kids' programs. Most recently, Fred completed the "Bruce Trail Expedition for Kids," where he and his colleagues walked the entire length of this local ecological treasure in just thirty days. Throughout these journeys, the team took every opportunity to speak to student groups to increase their awareness of the environment and of community needs.
He has also effectively represented the interests of his industry, as a Past President of the Hamilton-Halton Home Builder's Association (HHHBA). In addition to this, he has donated his time and expertise to various community groups such as the Leadership Council for Hamilton Health Sciences, the Board of Governors of Hillfield Strathallan College, and has been a Program Director at Mohawk College.
Fred is a two time winner of the HHHBA Environmental Leadership Award. In 2010, Losani Homes was named Corporate Philanthropist of the Year by the Association of Fundraising Professionals Golden Horseshoe Chapter. To recognize his accomplishments, Brock University named him the Goodman School of Business Distinguished Graduate of 2012.
Most importantly, Fred is a proud Canadian of Italian parents, John and Maria Losani, who immigrated to Canada in the 1960's and settled in the East End of Hamilton, making it their home. He has two sisters, Julie and Elena, and a brother Lino, who all grew up backing onto the Red Hill Creek. In his spare time he enjoys climbing, hiking, playing tennis, catching up at frequent Losani family get-togethers, and most of all skiing and travelling with his wife Shelly and three children, Lauren, Noah and Alexander.
Please join us in congratulating Mr. Fred Losani on this well-deserved award. He will be honoured on November 23rd, 2013 to celebrate his accomplishments. Further details on the event to follow in June 2013.
---
---