Fred Losani - 'Write down your interpretation of an expectation'
---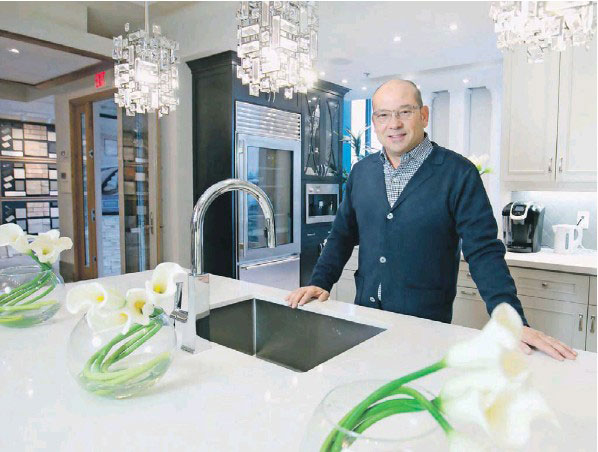 2018-11-12
Fred Losani, 55, is the CEO of Losani Homes in Stoney Creek, Ont. Founded in 1976 by Fred's father, John, Losani Homes is building homes in several Southwestern Ontario communities.
My parents immigrated to Canada from Italy in 1960. I remember my dad would be doing odd jobs in construction when I was nine or 10 years old. We lived in this court on the east side of Hamilton, and road hockey was the greatest game you could ever play. But I would hear my dad whistle when he came home and I would drop my stick and I'd have to run to the driveway to help him unload that truck. And God help you if you didn't.
From the time that I was 11 years old, I helped on the job site. And my dad would always make sure that [my brother Lino and I] were compensated. So at a very young age, we understood the correlation between working and getting paid for it, and seeing the rewards of what that means. You put in a hard day's work, you'd get paid.
My brother was 22 years old when he became a full, 50-percent partner in Losani Homes. And then in 1985, when I was 22, I became a full partner in Losani Homes. The freedom and creativity that comes with owning your own business and being the quarterback of a team, that was very attractive. Up until 1996, the housing market was volatile. When recessions would hit and the economy would dip, the housing industry followed that pattern as well. We were also very susceptible to movements of large work forces. When [steel company] Stelco went on strike, the local housing market would just disappear.
How we handled ourselves in those difficult periods taught us everything. We always were very conservative on how we grew. We always managed to put a lot of money in the mattress, so to speak. With the turtle and the hare, I'll take the turtle in a long race all day. Our conservatism and consistency has led to where we are today. The one thing I came to know very young was that you've got to be really clear when you communicate. When people are frustrated with staff decisions and mistakes, I've heard them say things like, "Why can't they just use common sense?" I thought about that and I said, "Whose common sense? Yours? Theirs?" It's the idea of making sure you write down your interpretation of an expectation. Provide people with simple, clear instruction. Communicate openly. Treat people with respect. I think 90 per cent of the people we have here all moved up within the company. We grew them organically. Our chief operating officer used to be our controller. He started as an accountant, and he's a homebuilder today. Our VP of land started out as a lawyer doing title searches. Now he's a land developer and he learned 90 per cent of what he does right here.
Sometimes, something happens to kind of kick you back into understanding what's more important [in life]. In 2003, my wife and I lost a child. It's the first time we started getting involved with the neonatal centre at McMaster Children's Hospital. We started getting involved with CityKidz in Hamilton, and the 20plus charities in Hamilton.
There's only so much you can say to your staff, to yourself and to your consumer base about why you exist. We're going to build a really nice house, and we're employing all these people – that's great. But what more are we doing of real depth and value? We've got to try to make a bit of a difference in our community. Otherwise, it's just a job.
My dad provided a great example to us – giving up a great job at Stelco to pursue his passion of being able to do better for himself and for the family.
I would suggest to young entrepreneurs that there's one word you've got to take and flush down the toilet, and that is "entitlement." They're not entitled to anything; they're only entitled to what they earn. And they should take that attitude check from the very beginning, as opposed to having to learn that lesson over time. Entitlement is one of the current generation's biggest enemies.
---
---