Pronto Homes on Demand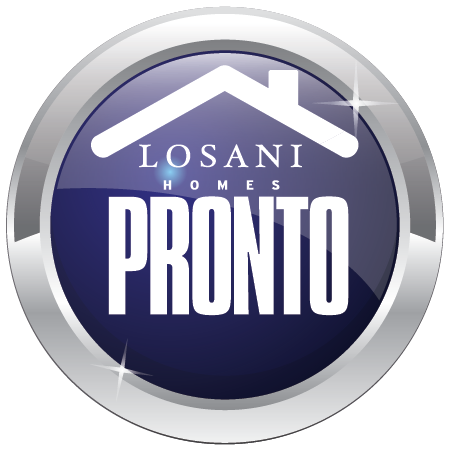 Losani's Pronto homes offer you an early opportunity to secure your dream home in as little as 60 days. Simply visit any one of our communities and find the right location and plan for your budget and time frame. Our knowledgeable sales team are always there to help you and can walk you through our Pronto homes at different levels of construction.
Once you have selected your Pronto home, you can then start making the decisions that will transform the new build into your own, personalized home.
Please select a Pronto community from the logos below for more information. You can also use our search to find the Pronto home that best suits your ambitions.
With a Losani Pronto Home, you get to see it, feel it, and touch it before you purchase. A large appeal is that the price and closing are guaranteed, which takes the guesswork out of moving. Purchasers receive an excellent built-in builder discount, with many upgrades included in the home at cost, plus, depending on the stage of construction, purchasers are able to personalize their finishes. These brand new, high quality homes are available in 30, 60, 90 or 120 days.